Annual Report
2019
Operating


Activity

KEGOC's customers include the electricity generators, transmission utilities, energy supplying organizations, and industrial enterprises.

In 2019, the company delivered 100% of contracted and requested amount of system services to the wholesale market entities. The total number of service contracts and electricity purchase contracts that either remain in effect from 2018 or concluded in 2019 was 797.
Number of contracts and
client structure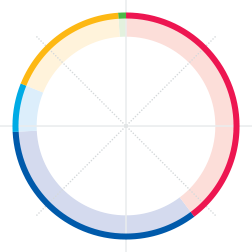 | | | |
| --- | --- | --- |
| 318 (39.90%) | | energy supplying organizations |
| 273 (34.25%) | | electricity generators |
| 144 (18.07%) | | direct consumers |
| 56 (7.03%) | | transmission utilities |
| 6 (0.75%) | | foreign counterparties |
Electricity Transmission
Electrcity transmission in KEGOC's
networks, billion kWh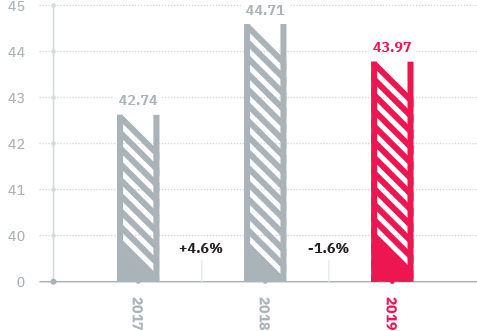 The main reason for the decline is the zero export of electricity to Russia in 2019 (vs. 3 758 million kWh in 2018). At the same time there is an apparent increase in electric power transmission to wholesale market participants in Kazakhstan by 698 million kWh or 1.8% vs. the same in 2018.
Technical Dispatching
Technical dispatching,
billion kWh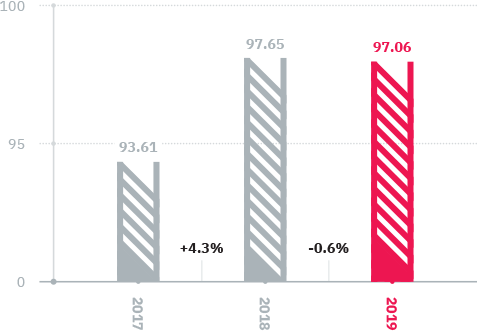 The decrease is associated with a decrease in the generation of electricity by the energy-producing organizations of Kazakhstan.
Balancing of Electricity Production and Consumption
Balancing of electricity
production and consumption, billion kWh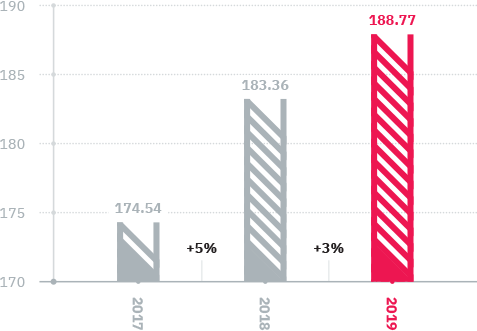 The growth is due to increased consumption of electricity in the wholesale market of Kazakhstan.
Electricity Purchase/Sale Transactions
KEGOC has cross-border electricity purchase/sell contracts with the energy utilities of Russia (to compensate the unscheduled hourly deviations of the actual interstate balance of power flow at the border between UPS of Kazakhstan and UES of Russia) and with power systems of Kyrgyzstan (to regulate unscheduled power flows between UPS of Kazakhstan and the energy system of Kyrgyzstan).
Consumer Relations
In 2019, the average annual consumer satisfaction was rated at 4.7 points on the five-point scale, which is a fairly good level.
The high level of customer satisfaction was also the result of commissioning on 1 January 2019 of a billing system, which streamlined settlement processes for consumers. KEGOC's consumers noted positive changes, in particular, the reduction of time for data processing, the centralized access to all necessary information including documents for payments. Also, users in their personal accounts in the billing system, can easily access the centralized database of contracts and financial documents, and can monitor the status of calculations and communicate with KEGOC.
Network Reliability
The good health of power industry in Kazakhstan is critically important because it is vital for the key energy intensive national industries such as metallurgy and oil and gas production. Accordingly, the competitiveness of the production industries in Kazakhstan and the living standards are highly dependent on the reliability and quality of energy supply to consumers.
SAIDI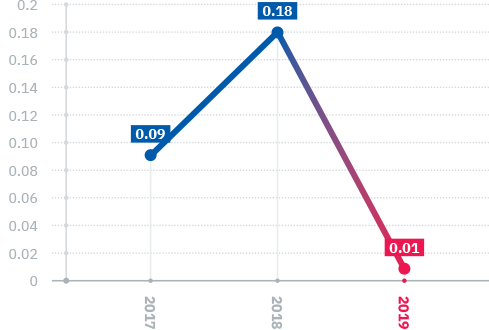 SAIFI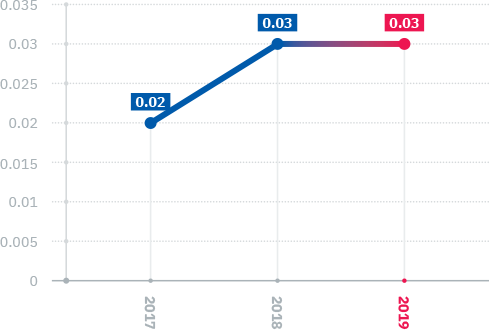 The company's development strategy uses SML and WWP indicators to assess the network reliability. 2019 showed 0.52 minutes for SML and 99.64% for WWP, which is higher than in 2018 but on a par with the foreign peers.