Annual Report
2019
Sustainable


Development
Goals (SDGs)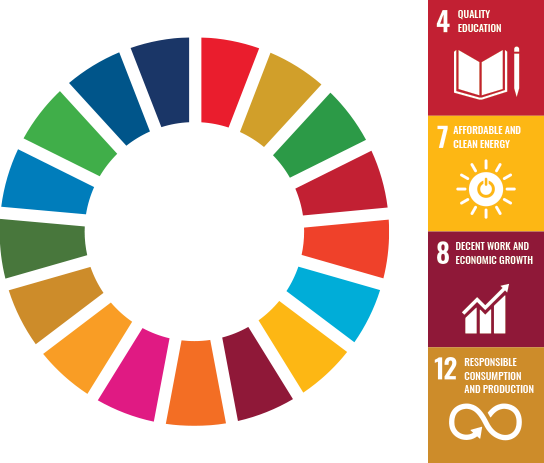 We believe that the main contribution of any business to the achievement of the SDGs lies in employment opportunities, taxes and socio-economic development, as well as in respect for the environment. In addition, real and long-term positive changes can be achieved only by taking into account the management of our environmental impact (in a broad sense), focused response, cooperation with key players and stakeholders and the expansion of our efforts.
Each year we will report on work on specific SDGs that have the strongest links to our work. In addition, we analyse areas where we have the greatest potential to make a difference. We look at where negative impact can be, and also look for directions where we have unique opportunities for making positive changes together with interested parties. The evaluation analyses factors such as the relevance of goals and objectives for our value chain, compliance with our aspirations to develop responsibly and sustainably, our ability to use our skills, competencies and resources to stimulate change, and the importance of issues for our stakeholders.
The key highlighted SDGs for this year on which work has been carried out are shown below.